WHY CHOOSE A WALK-IN TUB?
We are a locally owned and operated business based just outside Calgary.
Our walk-in bathtubs offer a stylish and accessible bathtub solution for your home.
Ideal for those wanting to sit, relax, and bathe, while feeling independent and safe.
We offer a variety of walk-in bathtub solutions to suit your needs and requirements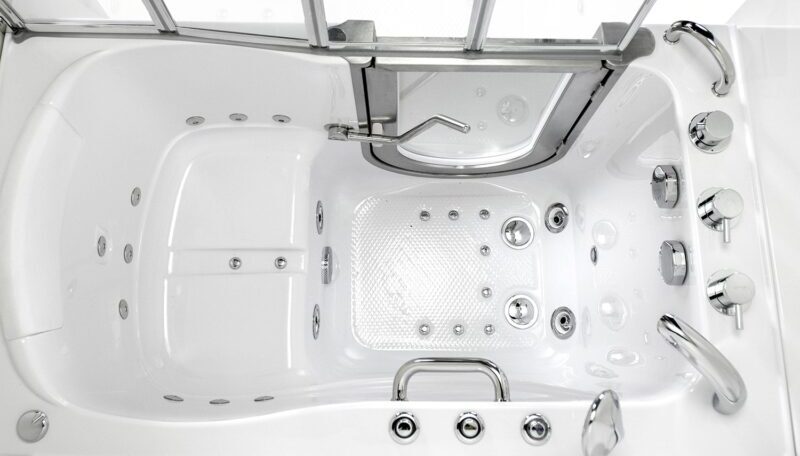 Wheelchair accessible walk in tub options available
Dual Drain Technology – Our bathtubs drain quickly to ensure a reliable and fast exit.
Number of health benefits with the use of our infusion micro bubble therapy; increases the blood circulation,
helps reduce the pain from arthritis, and fibromyalgia, Increases joint mobility and relieves stress.
Independently operated foot massage can be enjoyed within minutes without filling the entire tub.
This feature is available on nearly all our models.
Our walk-in tubs provide a rejuvenating spa experience for all the family regardless of age.
Our Walk-in tubs can still be used as a shower by adding our Rain Head Shower
Column Kit and a 4-fold glass screen door for inside the tub.
CREATE YOUR OWN PERSONAL SPA
In some cases we can keep your existing wall finish or we can customize the walls inside your new walk-in-tub with your choice of wall finish to create a spa like environment.
You can choose from over 20 colors in our unique natural stone effect wall panel system or we can also tile the walls with your own choice of tile.
THERAPEUTIC, FEATURE RICH AND SAFE
OUR WORKING PROCESS IN
4

EASY STEPS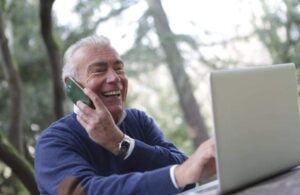 Call or email us to set up an in-home appointment to view your bathroom.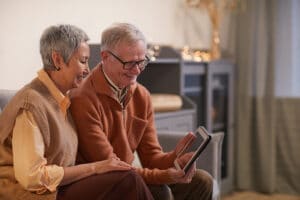 Choose your walk-in tub best suited to your style and space from our catalogue. We will be able to advise you after completing a viewing of your bathroom.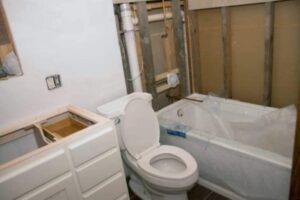 SCHEDULE AN
INSTALLATION DATE
Select a date that is convenient for you to install your new walk-in tub.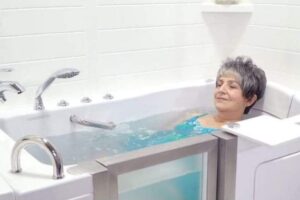 RELAX IN YOUR
NEW WALK-IN TUB
Your new walk-in tub is now installed, Sit back, relax and enjoy a soak in your new tub.
READY TO WALK INTO YOUR NEW BATHTUB?
Get a free quotation or give us a call to discuss your requirements. We provide a totally pressure free quotation and, we are clear and transparent with all costs up front. We are fully licensed, bonded and insured and, are a member of the Better Business Bureau.
DUAL DRAINS ARE BETTER THAN ONE!
No more waiting, just drain and go!
Only 80 Seconds approx! Two reliable openers. Easy connect to house drain
86% Faster than the industry standard 1.5″ drain
Industry Standard 1.5 OUR DRAINS 2.0 2.0